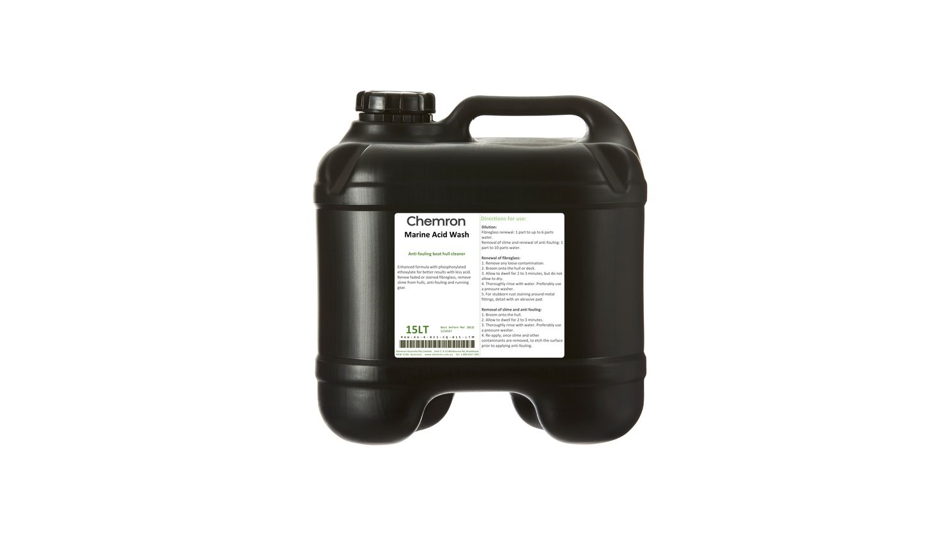 Marine Acid Wash is an advanced triple action formula, with phosphorylated ethoxylate, for better hull cleaning results with lower acidity than other popular cleaners.It is ideal for removing slime, cleaning fibreglass hulls and for preparing surfaces for anti-fouling treatment.
Triple action:
Excellent for renewal of fibreglass that is faded or stained from rust, exhaust fumes, environmental contamination etc.
Ideal for removal of slime from hulls, anti-fouling and running gear.
When used on anti-fouling, Marine Acid Wash etches the previous anti-fouling to provide a surface that binds to the new anti-fouling, ensuring better adhesion and longer life.
Product Features:
Advanced triple-action acid wash formula
Antifouling cleaning and etching solution
Effective fibreglass boat cleaner
Contains phosphorylated ethoxylate for better results with lower acidity
Ideal for:
Boat hull cleaning
Faded or rust-stained fibreglass
Slime removal
Anti-fouling