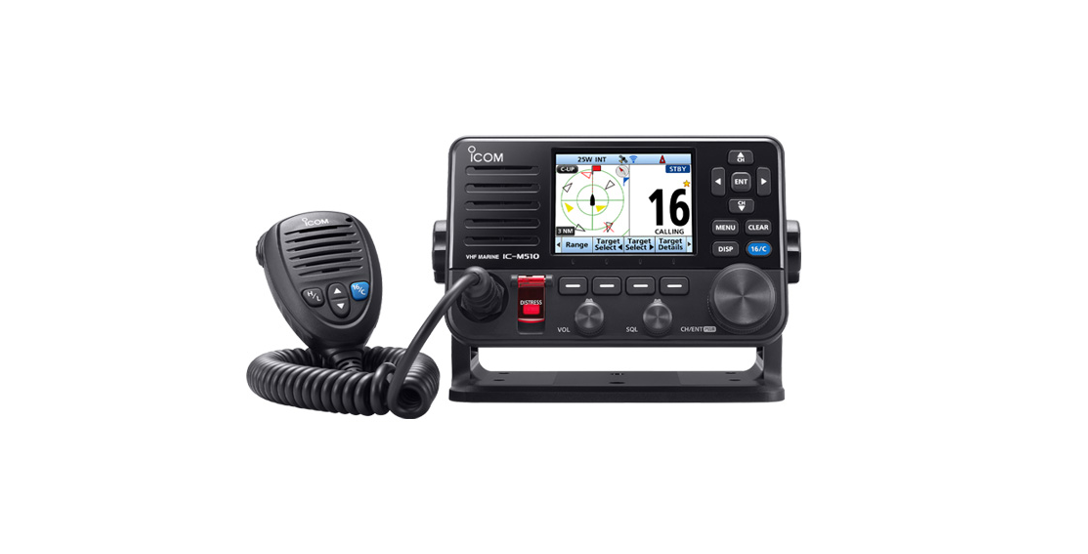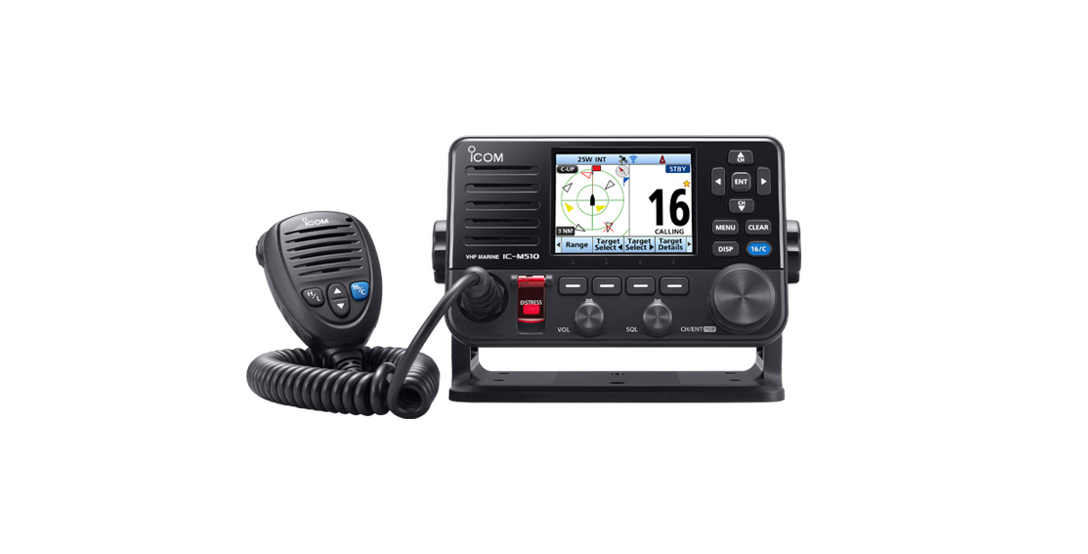 Key Features
Radio Control & Intercom via Your Smart Device
Use the RS-M500 app (for iOS™/Android™) to remotely control Smart device the IC-M510E through WLAN. Up to three smart devices can be used as a wireless microphone or remote controller in substitute for a simple microphone. Intercom function between your smart device and the radio is also available.


Integrated AIS Receiver
With its integrated AIS receiver* or external NMEA sentence (third party AIS receiver, transponder), the IC-M510E can show real-time AIS vessel traffic information on the display. You can directly make an individual DSC call to selected AIS targets from the AIS screen.


Wide Viewing Angle Colour TFT LCD
The colour TFT LCD provides nearly a 180-degree viewing angle. The wide display has high-resolution characters and function icons. The night mode screen ensures good readability in low light conditions.


New Sleek Design
The IC-M510E is slim (depth: 53.6 mm) and easy to install in your boat.


Simplified Navigation Function
The Navigation function guides you to a specified waypoint or AIS target. You can assign up to 100 destinations as waypoints.


Provides Clear, Loud Audio
The IC-M510E's internal speaker enhances the received audio. The waterproof speaker provides superior sound quality with a wide frequency range for powerful, clear audio.


Interface BOX for NMEA 2000™ and Hailer
The optional CT-M500 wireless interface box provides NMEA 2000™ connectivity and Two-way Hailer/PA function. The CT-M500 and the radio can be connected through WLAN. This separate interface box option allows for flexibility in positioning the unit closer to the NMEA network connection point.


AIS Target Call with MA-510TR
When connected to the optional MA-510TR Class B AIS transponder, the AIS target call function allows you to make an individual DSC call without having to manually input an MMSI number.