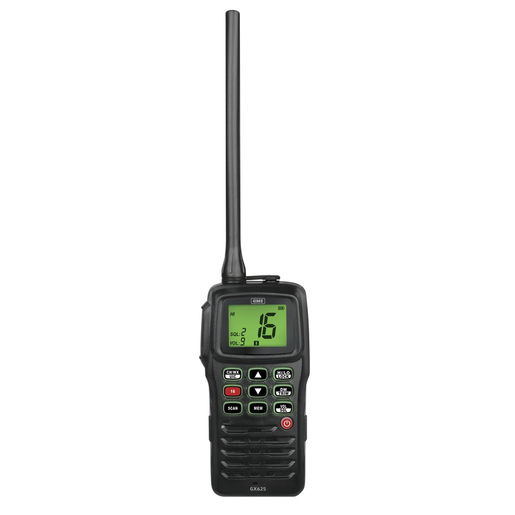 The GX625 is an entry-level portable VHF marine radio that doesn't sacrifice features or compromise on quality. Featuring 5/1 Watt switchable transmission power, IP66 ingress protection, dual/ triple watch, programmable scan, and a large bright LCD display the GX625 is ideal for dinghies or tenders that need to keep in touch with the 'mother ship', or small watercraft such as tinnies, kayaks and jet skis that may not have electrical systems or sufficient space for a conventional fixed-mount radio.
Key Features
5/1 Watt Switchable Transmission Power
Large, Bright LCD Display
IP66 Ingress Protection
Programmable Scan
International, USA & Canadian Channel Sets
Flexible, Removable Antenna
Dual & Triple Watch
Both black and white (GX625W) are available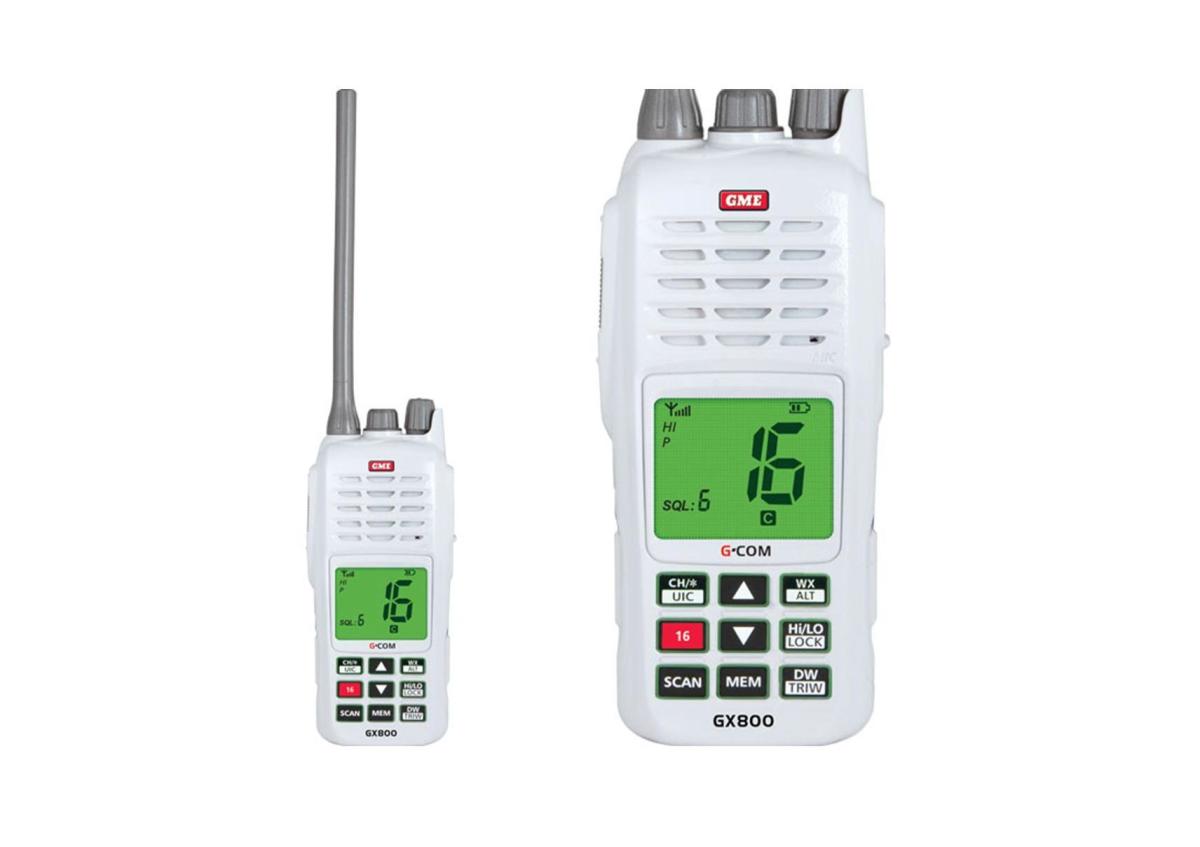 Built tough to withstand the harsh marine environment, the GX800W handheld VHF radio delivers clear communication in a flexible format. With an ingress protection rating of IP67, if this high performance radio is accidentally dropped overboard, it will not only float, but the LCD will flash brightly, ensuring easy location and retrieval.


Key Features
5/1 Watt Switchable Transmission Power
IP67 Ingress Protection
Float & Flash
Large, Bright LCD Display
International, USA & Canadian Channel Sets
Programmable Scan, Priority Scan, Dual & Triple Watch