TruDesign Long Skin Fittings comply to ISO 9093-2. and ABYC H-27 (when used with ABYC Collar)
Designed and made in New Zealand, the Skin Fitting body and nut are moulded from a glass-reinforced nylon composite. High strength, high-modulus glass fibres provide dramatic strength, stiffness, toughness and dimensional stability. These properties allow a significant weight reduction over metallic fittings.
TruDesign Skin Fittings eliminate the corrosion and electrical bonding problems associated with metallic fittings.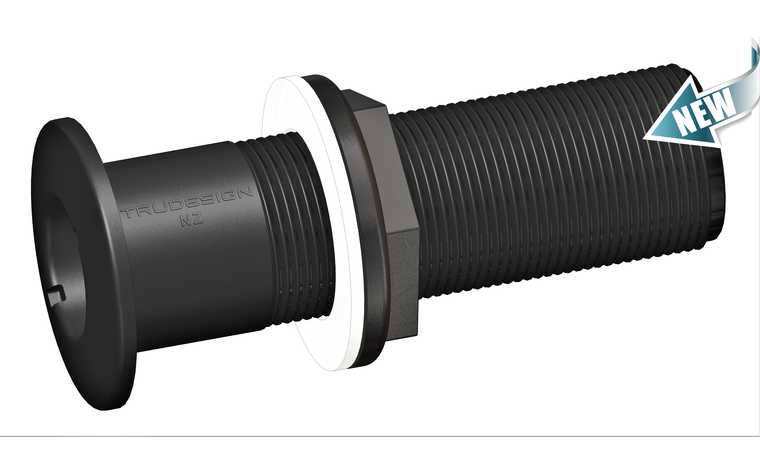 Key features
Manufactured from a glass-reinforced nylon composite - High strength and light weight
Compatible with all hull types - Can be used on aluminium, steel, wood or GRP hulls up to 100mm thick
Immune to corrosion and electrolysis - Long life with no concerns over decreased performance due to corrosion
Chemical resistant - Impervious to diesel, petrol and antifouling paints
UV resistant - Will not degrade or discolour with ultraviolet light from the sun
High quality surface finish - Will not discolour with green film as similar bronze fittings do
Paintable - Can be painted with all types of antifouling
Limited Warranty
TruDesign accepts no responsibility for Ball Valves or Skin Fittings which are not installed as per manufacturers instructions