Hobart Marine Companie's UV resistant cable ties exceed all the required standards for most countries.
Bulk packaged in bags of 1000 enabling us to offer you an exceptionally well priced quality product.
Made from nylon6/6 with a flammability rating of UL94 class V2 in compliance with military specs S23190 and S23190E.

We stock black cable ties only, special colors are available upon request.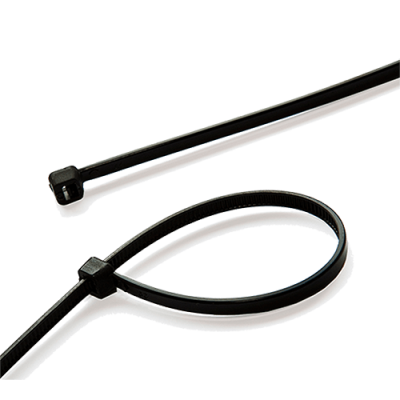 CT60 - 60mmx2.5mm
CT150 - 150mmx3.6mm
CT200 - 200mmx4.8mm
CT300 - 300mmx4.8mm
CT370 - 370mmx4.8mm
CT370W - 370mmx7.6mm